Top Rated Roofing Contractor – Proven Contracting of Bridgewater New Jersey
Proven contracting has been the premier roofing contractor in Bridgewater for the last five years. With over 30 reviews on home advisor and Google Reviews – we have over 380 satisfied customers all over Northern New Jersey, we are proud to have the opportunity to continue serving the Bridgewater community with the highest level of roofing service. People often do not realize the consequences of letting their roofing issues carry-on until it is too late. Being in New Jersey, our homes take a massive toll throughout the year by dealing with harsh winds, snow, and rain. It is very important to detect a roof leak or a missing shingle as early as possible to make sure it doesn't lead to mildew or other harmful issues.
Voted Best Roofing Contractors of Bridgewater, New Jersey
Affordable Roof Repair With Proper Financing
Emergency Service Available When You Need It Most
Well Known Licensed and Certified Contractors
Free Estimates and Inspection
Flawless Roof Cleaning Services
Specialize in All Roofing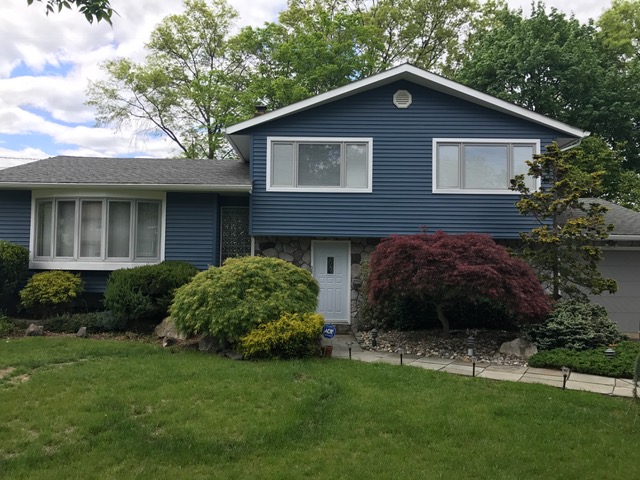 At Proven Contracting we specialize in everything from flat roofs to steep roofs.  There's no roof that is too small or too big for our expertise. We treat our customers with the utmost respect and leave the premises without a trace of dirt or debris.
Full roof replacement expert
Roof leak specialist
Total roof cleaning service in Bridgewater NJ
Voted to Provide the Best Asphalt Shingle Roofing Services
Over the years we have grown as a business to offer many Exterior home remodeling services for our clients. Some of the other services which we specialize in are:
Reputable Siding Contractor Near You
Out of the main areas we serve, Bridgewater is one of the larger towns.
Bridgewater is located right around the center off Somerset County. It's a fairly large suburban township. It is one of New Jersey's 104 original Townships and is a community we loved working with. We are conveniently located amongst:
We have serviced over hundred roofs in this area and have many satisfied customers that are like family to us. We have a home office located in:
Our location in Bridgewater:
Proven Contracting of Bridgewater
641 Thruway Dr, Bridgewater, NJ 08807
(908) 315-7600
Also, don't forget to check out our other Posts on G+
Information about Bridgewater New Jersey
Bridgewater is a township in Somerset County. Being a city with over 40,000 people living in there, it creates a great opportunity for our company to serve homes with great roofs. Bridgewater is one of New Jersey's first hundred and four townships, it was created by Royal charter. Bridgewater spreads to over 32.510 square miles from end to end. Most of that area is quite flat so it has lots of homeowners residing in there but the northern part of Bridgewater has a lot of hills which adds a beautiful scenery and a background to our lifestyle here. Overall there are over 44,464 people living in Bridgewater, out of those people it accumulates to about 16,111 households. We have at Proven Contracting are proud to be at service to the community such wonderful people.