Posted by Caim Comments Off

on Roof Shingles Colors Most Popular

Hackettstown
Roof Shingles Colors Most Popular
The first thing that most visitors and passersby will notice is the design and architecture of your house followed by your roof since your roof does account for 40% of your home's aesthetics. Aside from giving your home the much-needed protection that it needs from the weather, it also gives people the first aesthetic impression of your home. This means that your roof is integral in giving your home the first and most lasting impression on people. Choosing the right color and paint can definitely help increase the overall appeal of your roof and your home.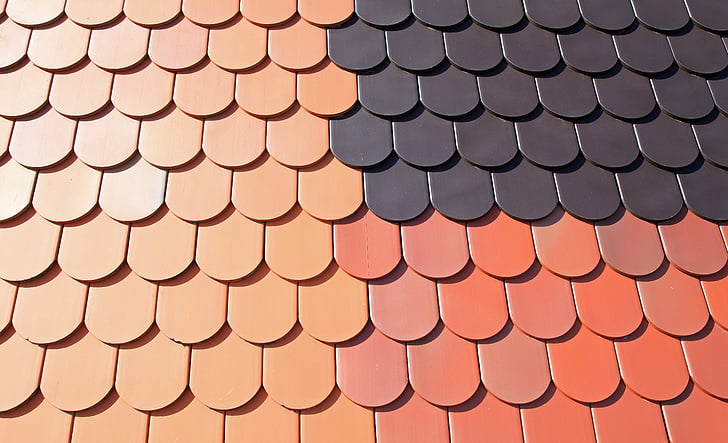 Don't worry, we've got you covered with this article that will discuss the most popular colors that you can get for your roof! With all of the materials and colors that you can get in your local builder's depot, it can be a bit overwhelming and more of a challenge than what most people might think.
But before we get into what are some of the best colors that you can choose from, we have to first look at what are the questions that we have to ask ourselves when we're planning out and choosing our roof's color
Questions To Consider 
When choosing the right colors for your roof, it's best to ask these questions as a checklist of what you should be considering for your roof:
Your Home's Details
Naturally, the first thing that most people notice when passing by or observing your home is the color of your home followed by architectural design and the different structures of the roof (balcony, chimneys, overhangs, etc.). The color of your roof should complement the brickwork and woodwork of your home's structure.
Your Home's Surroundings
The second thing to take into account is the exterior of your home. The color of your roof should also acknowledge and be 'aware' of its surroundings such as our plants, gazebo and several other objects that you have on your garden.
Your Community's Design 
Finally, the community that your home is situated in is one of the most important factors that you have to consider. You have to ask yourself if the color and the architectural style of your home will harmonize with the motif and themes of your community. Naturally, it's nice having a home that does stand out from everybody else in your area but also having a uniform theme that goes well with the other homes in your community can help set the motif straight.
If you're not sure about how you're going to harmonize the color of your roof with these factors, then you can always contact your local roofing contractor. However, it's more preferred that you also do hire an exterior designer who can extensively plan out the colors of your roof based on your surrounding area. 
Most Popular Colors And Motifs 
We want to help you get started with making your roof look good by listing the most popular colors that are readily available in the market.
Blue And Green Shingles
If you're living by the lake, in a coastal town or near anybody water, this is the best color that you can set for your roof. The natural blue and green hue of this roof can help complement the surrounding areas while also bringing attention to your roof. 
Beige And Gold Shingles
This blends in well with trees that become gold to golden-brown during the autumn season. This is also great for homes that are situated in warmer states, especially with homes that use clay shingles. 
Brown And Red Shingles
Just like the beige and gold shingles, this blends well with homes that have a tropical theme. 
Black And Gray Shingles 
This is one of the best choices for homes that are situated in colder and harsher climates since this will make your home stand out from a blanket of snow.
At the end of the day, this will boil down to the questions that you have to ask yourself in the previous section that we have discussed. Moreover, we also have to remember that there are certain colors that would fair better in certain weather conditions. Lighter colored roofs tend to deflect excess heat away from your roof which makes it great for warmer weather. Darker colored roofing is a better choice for colder weather since it can absorb heat and melt off snow. 
But other than that, your personal preference is a deciding factor on what's the best color for your roofing Hackettstown NJ. You don't really have to think too hard about it, just do your research and you're all set!