Looking for the Best Deli in Long Valley?
BEST DELIS IN LONG VALLEY, NEW JERSEY
Whether you're looking for a quick bite or an extraordinary sandwich on the go, a deli seems like the perfect option. It's quick service, no long lines and decently priced.  An added bonus is that they also sell a variety of snacks, canned foods, drinks, cigarettes, dishwashing amenities, cooking utensils and much more. This list however is dedicated to the deli's with the best foods. Here they are:
Krauszers Deli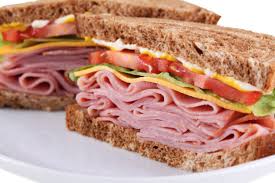 There is no experience like the Krauszers Deli, packed with hot and cold sandwiches, fried chicken, different types of wine, liquor and other drinks, Coffee, an awesome Cigar room, and even ice cream. It's a place where alongside the Deli; you can get almost anything you need, even laundry soap, cat and dog food too.  Krauszers is practically a mini-mart and it keeps moving forward with excellent customer service alongside competitive prices.
Sub Shack & Deli  
Located in Hackettstown near Long Valley, always fresh, always great tasting and always great with customer service, because Sub Shack and Deli is such a popular spot, there may sometimes be a wait for your sandwiches to be prepared, this may be annoying for those in a hurry. However the wait is worth it.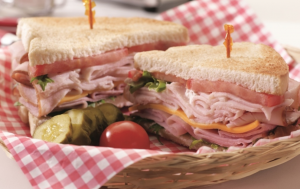 This is one of the best sub places in all of New Jersey we're talking about. After all, they say it's the Gem of Hackettstown. They've got a large selection of sandwiches, chips drinks and many other foods. And you're in good hands with the very efficient hardworking and pleasant employees working to serve you. "Sub Shack is like my religion and I preach it to everyone in town!" one customer says.
"They prepared my sandwich quickly and i observed many regulars coming in and getting their sandwiches created with care." said another customer.
"I took a bite, and before I knew it, my sandwich was all gone. It was delicious.  Every bite, I was thinking that the sandwich was perfect and tasty and I couldn't stop eating it.  The pasta salad was a real treat. I usually am picky about cold salads but this pasta salad was delicious.  Parsley, celery and a touch of mayo made this a pasta salad I wanted the recipe for." another.
Here's direction to the best sandwich in town
Chester Bagel & Deli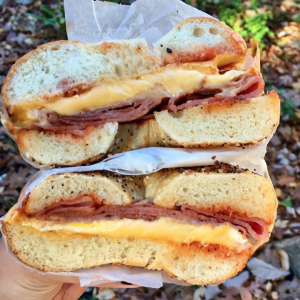 Whether breakfast, lunch or dinner, the sandwiches here are just to die for, the deli sandwiches are delicious and the bagels are just plain amazing. Backed by great prices and a friendly staff, customers keep coming back for more. Check out their reviews here. The lines can be long here while ordering as well, but once again, it's worth the wait.
"Overall, if anyone is looking for a quick breakfast stop, Chester Bagel and Deli is a cheap, reliable place."
"Chester Bagels and Deli is the greatest bagel place on the face of the planet."
If you want to make your own deli sandwich from the comforts of your home then take a look at this video:
For more information on other services by Proven Contracting in the Long Valley area, visit our Blog Page here.
Click the following links to learn more about:
Roofing in Bridgewater
Roofing in Long Valley
Roofing in Randolph 
Thank you for reading and feel free to visit any of our locations in NJ for all your roofing needs:
Proven Contracting of Bridgewater
Proven Contracting of Long Valley
Proven Contracting of Randolph