Posted by Caim Comments Off

on Determining Vinyl Siding Thickness – Does It Matter?

Livingston
Determining Vinyl Siding Thickness – Does It Matter?
Siding has been around for decades and it has been one of the more common ways of protecting the walls and the foundations of your house from the different weather and climates. Sure, having a good roofing system can help stave away rain, snow, and strong winds from doing damage to your roof and the main structure of your house, but installing siding can also help protect your home from horizontally-propelled rains and winds while also prolonging the overall lifespan of your home.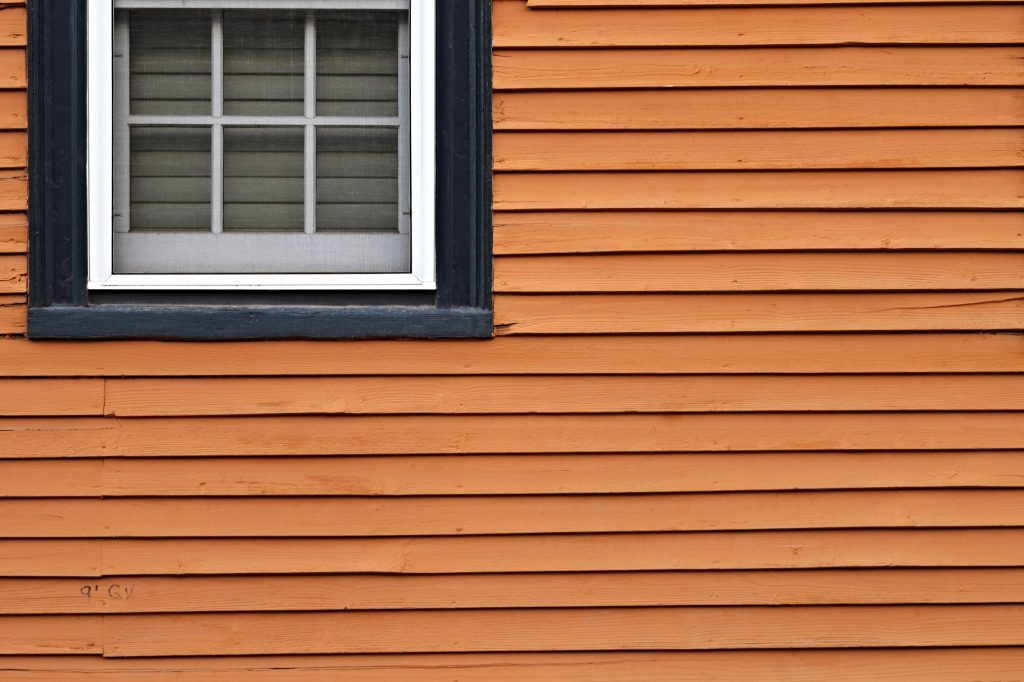 Vinyl sidings are one of the most common options that homeowners incorporate in their house. In most cases, houses with vinyl sidings have horizontally placed vinyl tiles that form a layer of insulation and protection. Vinyl panels come in different forms, thickness, and texture which are specifically tailored for different forms of houses. 
Before we make any rational decisions on how thick your vinyl sidings should be, we have to take into account the different advantages and potential disadvantages of applying thick vinyl sidings. Improperly planned vinyl sidings can inadvertently cause damage to your house's interior. For the best results, it is always a good choice to hire the expertise and skills of a professional siding contractor so they can easily inspect and spot any subtle damages to your house's sidings. 
Siding Thickness
At first glance, people might think that vinyl siding provides a more aesthetic function rather than something utilitarian. However, this is not entirely true and vinyl sidings provide a variety of benefits for your roof and home. Not to mention that there are several styles and colors that you can choose from. 
Siding thickness is one of the most important factors that homeowners have to consider when planning and installing siding on their homes. The level of thickness will dictate how heat is retained and kept away from your home's interior. Inadvertently, improperly installing and using the wrong thickness for your home can lead to more insulation problems. 
For most sidings in the United States, a quality vinyl siding is required to have a thickness of 0.035 inches but if you are looking for more durable and long-lasting sidings then they usually range 0.4 inches onwards. 
Siding Grades
There are different siding grades which are divided by their thickness, although the thicker the material, the more durable and long-lasting it is. Homeowners have to also take into account several factors such as the climate that their house is situated in, the amount of precipitation, and the architectural style of their home. 
Builder's grade –  If you're on a tight budget, then this grade is for you. Coming in at .40 mm in thickness, this siding provides a limited amount of insulation and protection. The downside with this grade is that it can easily break and crack under extreme temperatures. 
Thin Residential Grade – Having a thickness of around .42 mm, this is a relatively inexpensive choice for your home. The thin thickness provides an adequate amount of insulation and protection but it does not hold off penetrative heat as well as thicker grades. 
Standard Residential Grade – Coming in at .44 mm, this is one of the more common siding thicknesses. This grade offers a good balance of insulation and sturdiness while also being cost-effective.
Thick Residential Grade – Having a thickness of .46 mm, these sidings provide adequate insulation while being cost-effective.
Super Thick Grade – Being .50 mm in thickness, this can be a bit pricey. However, these sidings provide protection from rain and strong winds while giving an ample amount of insulation.
Premium Grade – Coming in at .52 – .55 mm, this is the priciest grade that you will find in the market. This does provide a good amount of protection and insulation against penetrative heat and low temperatures from the house's exterior.  
For homes that are situated in warmer climates, it is suggested that they have thinner sidings since retaining heat and moisture inside your home can lead to overheating and leading to mold and rotting. Houses that are more exposed to colder and wetter climates can benefit from thicker sidings which can keep your home secure from low temperatures and water won't be able to easily penetrate your layer of siding. 
Overall, the thickness of your vinyl siding matters and homeowners should plan out their materials carefully so avoid trapping heat and moisture inside their homes. The build-up of heat and moisture can lead to the formation of molds and even rotting on the sidings if left unchecked.
If you are still not sure about the thickness of the vinyl siding that you are planning to install on your home, then there is no hurt in hiring the services of a professional siding contractor like Proven Contracting – Livingston to assess and extensively survey your home for the best thickness. 
Picture a house covered in vinyl siding. In your mental image, does the siding create lots of horizontal lines that wrap around the house? That style is certainly the most common method of putting up vinyl siding, but you have many other options. You can get vinyl siding shingles that look almost exactly like wood, and some vinyl panels feature unique lines, such as scalloped edges.
In short, people buying vinyl siding have more choices than ever. You may love that you can find exactly what you want, but you could also get overwhelmed by all the decisions you have to make when buying this product. This buyer's guide is here to simplify the process for you.
When you choose vinyl siding for your home, it's easy to focus more on aesthetic features than functionality. But smart buyers look at siding's durability first and choose a color and style towards the end of the process.
Siding thickness is a good factor to consider first. Remember the simple rule that thicker siding usually indicates greater quality. Thicker siding stays strong in extreme weather conditions and usually resists minor fading from sun exposure better than thinner styles.
How thick is a quality siding? The American Society of Testing and Materials requires vinyl siding to be 0.035 inches thick, but the most durable vinyl panels are at least 0.04 inches thick.
Siding Sustainability
Green living experts and siding contractors acknowledge that vinyl has both pluses and minuses when it comes to sustainability. Vinyl siding is made primarily from PVC. When manufacturers create a PVC, the process produces dioxin, a chemical that qualifies as a pollutant. However, the Vinyl Siding Institute reports that the amount of dioxin released when creating vinyl siding has dropped by almost 90% in recent years.
Vinyl's durability allows it to last for 30 to 50 years on your home. But when it comes down, that durability also means the siding can last virtually forever in a landfill. If your vinyl installation will involve taking down the old vinyl siding, ask your contractor to recycle it if possible.
On the plus side, vinyl siding creates very little scrap during installation. Also, because vinyl won't need regular repainting, it requires fewer resources to maintain. Finally, it contains no materials that pose health risks to the installers or the home's residents, and it releases fewer chemicals than other siding materials.
If you want vinyl that is eco-friendly, choose a higher-quality style that will last for decades-and then don't replace it until you absolutely have to. This choice will keep the vinyl out of landfills for as long as possible. Also, look for insulated vinyl siding that makes your home more energy-efficient.
Siding Insulation
Vinyl siding comes in both insulated and non-insulated forms. The traditional, non-insulated form is simply a sheet of siding with bends and grooves that create its shape and allow it to attach to other panels easily. By contrast, insulated vinyl siding has the same shape but also comes with a layer of foam core insulation on the back.
The main benefit of insulated siding is the extra layer of thermal protection it adds to your home. It keeps warm air inside during winter, and it blocks hot air from coming into the cool interior during the summer. As a result, you can use less energy to keep your house comfortable and spend less utility bills.
That layer of insulation also benefits the siding itself. It helps the siding resist dents and bumps better and gives the siding a more uniform appearance. However, traditional vinyl siding does drain water better than the insulated siding, and it is simpler to install.
Siding Colors
Finally, you're ready to pick a siding color. And you're in luck. Siding comes in hundreds of colors, and you have more choices than shades of green, blue, or taupe. You can pick vinyl siding that resembles wood if you want your house to have a more traditional look. Some vinyl siding options are even made to feel like wood.
Why does vinyl siding require so little color maintenance? The vinyl's color runs throughout the material; it doesn't rest on top of the material in a layer of paint. Even if the vinyl sustains minor scratches, the color still shows through. With wood siding, homeowners typically have to apply a new coat of paint every few years.
Vinyl siding manufacturers have worked hard to make their products more resistant to fading. As a result, your new vinyl siding will look essentially the same decades from now. You may notice a little lightning over time, particularly on siding that sees many hours of direct sun exposure.
Types of Vinyl Siding Thickness
Vinyl siding thickness can vary from a minimum of .35 millimeters for low-grade products up to around .55 millimeters for some of the higher quality and more expensive products. Typically it is around .40 – .45 millimeters thick, and some stores and manufacturers will offer even more variety on the type of vinyl siding thicknesses you can buy. Here is a listing of what each level of vinyl siding thickness is called, helping you recognize the quality of the product you are looking at while you are at a store or talking to a vinyl siding contractor.
Builder's Grade – .40 mm
Thin Residential Grade – .42 mm
Standard Residential Grade – .44 mm
Thick Residential Grade – .46 mm
Super Thick Grade – .50 mm
Premium Grade – .52 – .55 mm
Importance Of Vinyl Siding Thickness
The thicker the vinyl siding is, the stronger and more durable it typically is. This can make your home look better because a higher vinyl siding thickness will hide any flaws in the underlying wall behind it. Thicker grades will also eliminate some of the waviness that can often accompany lower grade (and lower thicknesses) products. Thicker material will also be stronger, more flexible and more durable.
This should add to the longevity of the vinyl siding Livingston NJ and can make it financially worth the added expense upfront because the product will last longer. Also, due to its enhanced strength and flexibility, thicker grades are less likely to crack when struck by an object or due to any type of impact, especially in cold weather.
Related Articles:
Using Replacement Windows In New Construction
Comparing Vinyl Windows Versus Wood Windows
Is Ice and Water Shield Necessary For Your Roof?