Do I Need To Replace Skylights With New Roof?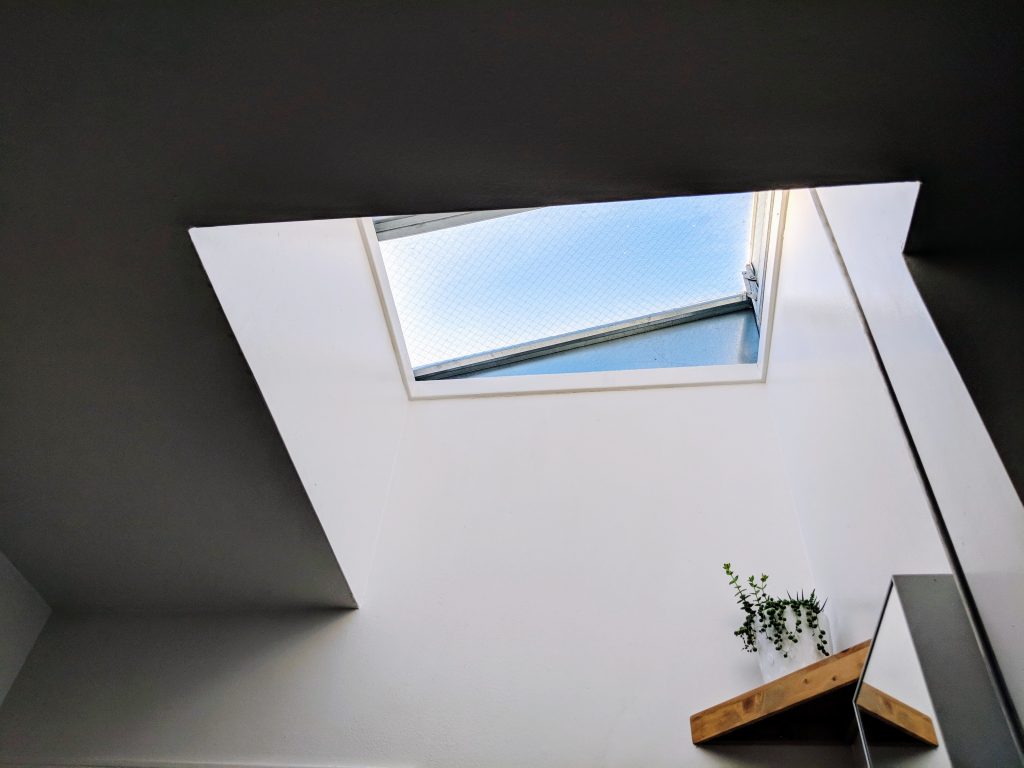 A good source for a great amount of light into your home is having a skylight. These are fixed window structures that are installed on roofs, giving the home ample daylight and heat during the summer and, unfortunately, a source of heat loss during wintertime. However, there are different kinds of techniques that minimize the heat transfer that occurs when having these kinds of structures.
Skylights Functionality
The main purpose of a skylight is to bring light into a home. Current skylight structures allow light to pass but limit the transfer of heat through the use of open-sided cylinders, lens-like elements, and mirrored reflectors. Aside from being a good source of light, it can also function as a good source of ventilation for a home. 
Some skylights are able to release the hot air at the ceiling. These types of skylights are able to open up from the bottom with the help of a hinged panel to allow the air out. You can easily open this with either a chain or crank mechanism; or even with a pole.
Skylight Replacement
You might wonder whether the skylight replacement that was recommended, when you only wanted to replace your roof, was necessary. Any experienced contractor will tell you that it is best to replace skylights when you get a roof replacement. This is not to get more cash out of you. Instead, you'll find that you can actually save more by doing this.
If you opt-out of replacing your skylight and only have work done on your roof, you might end up regretting the choice. Let's take a look at the reasons why this extra replacement is also necessary.
Why Do You Need To Replace Skylights
When a roofing contractor starts to work on your roof, there might be a few seal points on your skylight that are adjusted during the project. When these sealed areas are affected, it could allow moisture to seep into the internal structure of your roof and home. You'll notice that these things start to happen.
Leaking
The clearest sign that some damage is starting to occur is when you find water start to drip from your ceiling. Other than having this clear sign that something from the outside is getting through that barrier, you won't be able to spot any easy-to-find problems on the skylight. However, at the earliest sign of leaking on and around your skylight, it's best to get a team to check your roof and skylight.
Ceiling Warping 
The quick transitions between hot and cold can cause materials to stretch out, which causes the ceiling or the roof to have a warped look. Over time, this can stretch out to affect a larger area. Warping can eventually lead to staining if not fixed within the year. Eventually, it could lead to leaking as well.
Rotting
Rotting is likely to happen on the inside. However, when any sign of rotting is apparent from either the roof or ceiling of your home, it has to be dealt with as soon as possible since it is more likely to spread and affect nearby structures.
One of the major things that occur when replacing a roof is the tearing off of the old roof. During this process, some damage to the skylights can occur as the surrounding roof is attached to the supporting structures of the skylight. Because the skylights have several points that should be sealed off to avoid allowing moisture to go into the home, 
Benefits of Replacing Skylights
It may seem like replacing the skylight is only an added cost but it can actually benefit your home in the long run. These are just a few major benefits that you get from replacing the skylights when you replace your roof.
Money Saver
While your contractor is already up there, getting your contractors to do work on your skylight will actually cost you less if added on to the cost of roofing. If you decide to replace the skylight at a later time, you might even end up paying double, especially on labor costs.
Seal Failure
A common occurrence when homeowners decide to replace their roofs and not their skylights is that the skylight glass would eventually start to fog up in half a year's time. This is because of seal failure that often occurs when the surrounding shingles around the skylight are removed and replaced. 
Replacing your skylight is inevitable. In all honesty, the best time to do this would be when you are replacing your roof. Not only will you save up on labor costs, but you also avoid the likely occurrence of damage from the replacement. The best thing is that you'll get a whole new skylight as well.
As a great source of natural light for your home in the day and a viewing deck for the stars in the night, skylights are great architectural add-ons to a home. However, it can be costly and hard to maintain addition if you don't have the right contractor. Proven Contracting has had years of experience installing skylights in New Jersey homes and is your sure bet to getting the best one in your home.